About The
Event
Codedu Community and All About Progtamming is back with another opportunity to show your coding skills by CODE'N'TECH, the Coding Competition🥳.

This program will help you in finding your weakness so that you can prepare for future.

The program is going to held in sponsorship with Newton School, Coding Blocks, GeeksForGeeks, Hack Club, Give My Certificate👩‍💻. and Community Partners are Skillship Foundation, Cuvette, Befikra, CodeIN, Devs Dungeon, Code8, TechDirective, Coders Evoke, Grow With Media.

At the end of the program top 3 winners will receive Goodies🎁 from our Sponsors and verified Certificates to all.


When
Sunday
25 September 9:30 pm to 11:00 pm
Event Schedule
Here is our event schedule
Swags and Certificate Distribution
Prizes
WINNER
1st Prize
---
Microsoft Mug

Newton School Bottle

Newton Apples

Stickers

Certificate
1st Runner Up
2nd Prize
---
Newton School Mug

Newton Apples

Stickers

Certificate

Goodies
2nd Runner Up
3rd Prize
---
Newton School Notebook

Newton Apples

Stickers

Certificate

Goodies
Organizing Team
LET'S CONNECTs
Title Sponsor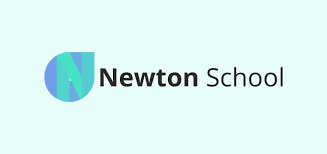 F.A.Q
I am new to coding, Is this Coding Contest beginner friendly?

Yes, This contest is completely beginner friendly. You can give this contest and get an idea how to approach different problems.

Is this Coding Contest FREE?

Yes, This Coding Contest is Free of Cost. You can earn swags and goodies worth 100 dollars.

Where will be coding contest held?

It will happen on Newton School Portal. Make sure to register and login before giving the test. Timings of test are 9 30 PM - 11 00 PM.

What will be the pattern of Coding Contest?

The Coding Contest will consist of 5 questions. 2 easy problems, 2 medium problems and 1 hard problems. You can code your code in C++, Java and Python.

What are the prizes for everyone?

The top 3 will be getting goodies and swags as mentioned in Prize Section. And Top 100 will be recieving Newton Apples along with their names on Leaderboard

How will be the swags be delievered?

We will take your address once you are eigible for swags and it will be delivered to your address in 3-5 working weeks.